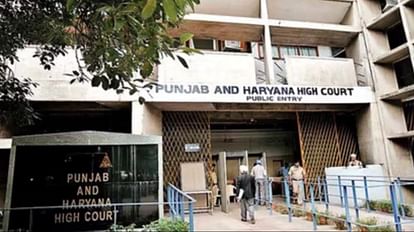 Punjab and Haryana High Court.
– Photo: Amar Ujala
Expansion
The High Court has rejected the order of Haryana and Punjab government to transfer the ownership rights of Shamlat land to panchayats. The High Court said that the ownership of Shamlat land cannot be transferred in the name of panchayats only by an administrative order.
The Supreme Court, while disposing of hundreds of pending petitions regarding the ownership of Shamlat land, had accepted the ownership of this land as that of the Panchayat. In its decision, the Supreme Court had ordered both the states to ensure that the ownership rights are registered in the names of the Panchayats. After this, both the states had issued administrative notification and freed the Panchayats to initiate the process of ensuring the possession of these lands in their own names.
Against the order of the government, Bhambool Singh and 76 others filed a petition before the High Court for clarification through Senior Advocates VK Jindal and Akshay Jindal. After hearing the case, a division bench of Justice Sureshwar Thakur and Justice Kuldeep Tiwari of the High Court said that some aspects were left untouched in the order of the Supreme Court on which clarification is necessary.