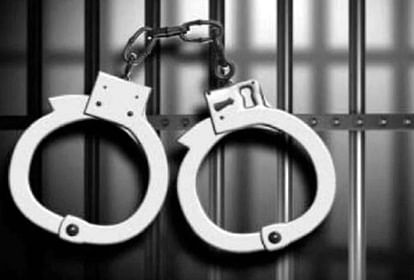 symbolic picture.
– Photo: Amar Ujala
Expansion
Vigilance team has arrested a person taking Rs 20,000 in railway recruitment scam. It is alleged that he had collected nine lakh rupees in lieu of appointing two youths as ticket inspectors. The accused is said to be close to a Congress leader. Two clerks of Delhi Railway Headquarters are also involved in this whole game. According to the rules, the accused had even got medical, training and inquiry done in the Railways and had sent letters through the post office. On Tuesday, the said accused was demanding Rs 20,000 more to get the old work done, which has been controlled by the Vigilance. Thana Vigilance Firozpur has started further action on Tuesday by registering a case against three accused including two railway clerks.
The victim, Mangal Singh, resident of village Alike, in a complaint given to the vigilance officials, said that he has two sons, Naseeb Singh and Gurpreet Singh. His brother Major Singh lives with them. Major told him that his friend Daljit Singh r/o Dulchike was known to senior railway officials of Firozpur district. He will get both my sons employed in the railways. Talked to Daljeet in this regard and he said that it will cost six lakh rupees to appoint a ticket inspector in the Railways and four lakh rupees to recruit a gangman.
Mangal fixed a deal with Daljit for four and a half lakhs each. Daljeet said that the amount would have to be given in three installments of Rs 1.5 lakh each. When the medical letter came through the post office, the first installment of both the sons was given to Daljeet. In the Delhi Railway Hospital, both the sons were given medical treatment after deducting a receipt of Rs 525 each.