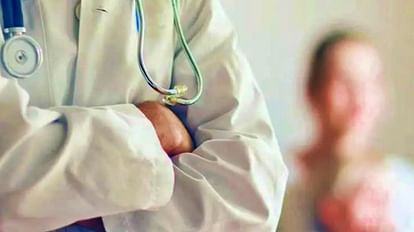 code picture
– Photo: Social Media
Expansion
In the absence of Haryana Health Minister Anil Vij, Public Health Minister Dr. Banwari Lal said that there is a shortage of doctors in the entire state, to fulfill which efforts are being made by creating a cadre at the state level. There are 9047 sanctioned posts and 4679 vacant posts in state medical colleges. A proposal has also been sent to HPSC to fill up the posts. Interviews have also been conducted to fill some of these posts. Thus the recruitment process is going on.
PGIMS Rohtak Sanctioned posts are 5144 and Vacant posts are 2385. KCGMC Karnal has 944 sanctioned posts and 459 vacant posts. Similarly, SSKMGMC. There are 1062 sanctioned posts and 670 vacant posts in Nalhar. He informed that there are 1019 sanctioned posts and 473 vacant posts in BPSGMC Sonipat. There are total 878 sanctioned posts in VGMC Faridabad and 692 posts are vacant.
Five member finance and contract committee will be formed in municipalities and councils
The Haryana government, after increasing the powers of municipal councils and municipalities from Rs 25 lakh and Rs 15 lakh to Rs 1 crore, has now ordered formation of five-member committees in all municipalities and municipal councils. This committee will be able to give administrative approval for works worth Rs one crore at the local level, as well as give approval for rate hike. Earlier, up to one crore had to come to Chandigarh for works. Additional Chief Secretary, Urban Local Bodies Department, Arun Kumar Gupta has issued an order in this regard.
As per the order, the committee will include Pradhan, Up-Pradhan, two councilors and an officer of the concerned municipality. The city council located at the district headquarters will have the head, deputy head, two councillors, CEO as members. In councils apart from the district headquarter, a head, deputy head, two councilors and an executive officer or secretary and a similar committee will be formed in municipalities. It may be noted that on February 18, the Haryana government increased the financial powers of the municipality to Rs 15 lakh and the council to Rs one crore. These committees will be able to give administrative approval for works up to one crore and will also be able to take a decision to increase the rates.
,