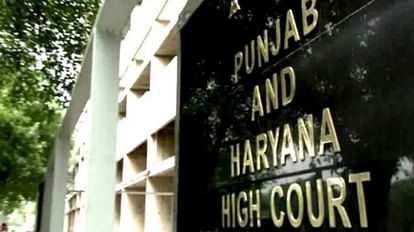 Punjab and Haryana High Court.
– Photo: Amar Ujala
Expansion
Ranjit Kaur (80), an ex-army widow in Punjab, will get family pension after a long struggle of 50 years. Not only this, after him the unmarried daughter will be entitled to this pension. The army will pay them a lump sum amount of Rs 18 lakh. At the same time, a pension of 16 thousand rupees will also be given every month. Apart from this, services provided to ex-servicemen will also be provided by the army. The Ex-Servicemen Grievance Cell Punjab played an important role in getting the rights of the ex-servicemen's widow.
Retired Colonel SS Sohi, head of the Ex-Serviceman Grievance Cell, told that Surinder Kaur, daughter of the elderly, had contacted in the year 2021. He told that his father Havildar Prem Singh Puri lived in Morinda. Mother Ranjit Kaur had left home in 1973 due to family difficulties. At the same time, she came to Mohali and started living with her father, Havaldar Purna Singh. After this he went to meet Ranjit Kaur but she was unable to tell anything. He also did not have complete documents.
After this his team went to Morinda to gather facts. Where it came to know that Havildar Prem Singh had died 14 years back. Earlier he had sold his property. At the same time, the team met Om Prakash, a chemist in the village. After this he visited his institution. Gave many details and handed over a packet. It contained the death certificate of the woman's husband and the army book.
,