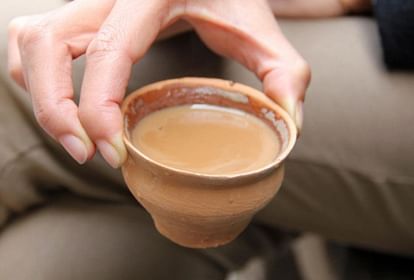 symbolic picture
Expansion
Rising inflation in Pakistan has taken away the taste of tea from people's mouths. The people of the villages of Pakistan adjacent to the international border are being advised to drink less tea from the mosques there. It is also being said that the tea leaves come from outside, which has become very expensive now.
Announcements in mosques in Pakistan are heard even in Indian villages along the border. Villagers are saying that inflation is killing people in Pakistan, it is tea that has kept them going till now. The border villagers are worried that due to starvation, Pakistanis may be tempted to infiltrate into India. By the way, vigilance has been increased on the border.
Villagers of Jalloke, Bhane Wala, Tindi Wala and Chandiwala villages adjacent to the Hussainiwala border say that announcements are being made from the mosques of Pakistani villages adjacent to the border, advising people to drink less tea. Actually, Pakistan gets tea leaves from abroad. But now after that there is less foreign exchange left to order this leaf. This is the reason why people are being advised to stay away from tea.
Gurdev Singh, a resident of border village Bhanewala, says that the sound reaches his villages from the mosques of the Pakistani villages adjacent to the border. It is surprising to hear how the people of that place are facing the brunt of inflation, lest such a time come when the people of that place insist on coming to this side.
Balwinder Singh, Roop Singh and Chhindar Singh, residents of border village Jallo, told that the people of Pakistan drink a lot of tea. Not everyone knows that tea has a different taste. Only one who is fond of tea can know. Villagers told that the number of soldiers on the border has been increased because people are very upset due to inflation in Pakistan.
,