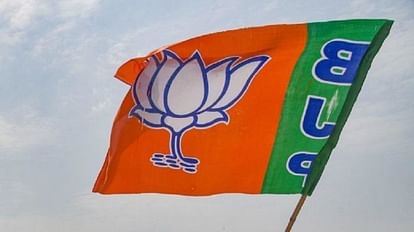 B J P
– Photo: Social Media
Expansion
The Punjab BJP has also jumped into the tussle between Punjab Chief Minister Bhagwant Mann and Governor Banwarilal Purohit. Addressing the Chief Minister, the state BJP has raised questions on the appointment of AAP Rajya Sabha MP from Punjab, Raghav Chadha.
Launching a hashtag campaign on its Twitter handle, the BJP has written that Jawab taan dena pana means the government will have to answer. The Punjab BJP tweeted on Wednesday that Mr. Chief Minister, you are asking how the governor was appointed but Punjabis want to know how Raghav Chadha was elected to the Rajya Sabha.
On the other hand, Punjab BJP President Ashwani Sharma said that Punjab Chief Minister Bhagwant Mann is taking unconstitutional decisions under the pressure of Delhi Chief Minister Arvind Kejriwal. Bharatiya Janata Party condemns it. The constitutional system has broken down in Punjab, due to which Punjabis are facing difficulties.
,