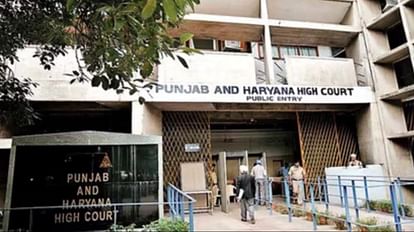 Punjab and Haryana High Court.
– Photo: Amar Ujala
Expansion
Manisha Gulati, chairperson of the Punjab State Commission for Women, has challenged the order of the Punjab government to remove her from the post in the High Court. On the petition, the Punjab-Haryana High Court has issued a notice to the Punjab government and ordered it to file its reply.
Manisha Gulati, filing the petition through senior advocate Chetan Mittal, told the High Court that she was appointed as the chairperson of the Punjab Women's Commission in March 2018 during the tenure of the former Congress government of Captain Amarinder Singh and later she was given an extension till March 18, 2024. was given.
She also joined BJP on February 20, 2022. However, she remained in her post. In the order issued by the department to Manisha Gulati, it has been said that there is no provision in the Punjab State Women's Commission Act 2001 regarding the extension of service of the current chairman or members of the commission. The tenure of the chairperson and members is only for three years. As per the rules, whenever the posts of chairperson and members are to be filled, advertisement is to be given in the newspapers. No person can be appointed to such an important post without following due process.
The petitioner said that he was appointed under the due process and under this he was given this extension. The petitioner said that on January 31 last month, the Punjab government canceled his extension order saying that he was given extension in violation of the Act.
After a long debate on the petition, when the High Court sought the reply of the Public Prosecutor of Punjab in the matter, it was told on his behalf that he should be given some time to take instructions of the government on this. Giving them a day's time, the High Court adjourned the hearing till Wednesday.
,