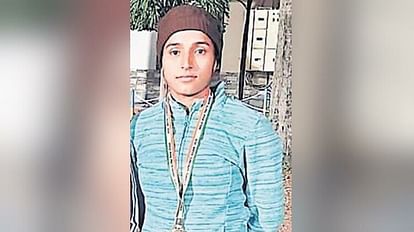 Virjit Kaur.
– Photo: File
Expansion
The National Doping Agency (NADA) has banned Chandigarh's weightlifter Virjit Kaur for four years. In this regard, NADA has informed the Chandigarh Weightlifting Association. Virjit Kaur's medals can also be taken away. Confirming this, the association's secretary Kamaldeep Singh said that he has received a mail from NADA asking for the ban.
The secretary said that we keep making our players aware from time to time so that such incidents can be stopped in future. Players will also be made aware about this issue so that the image of the city can be saved from being damaged. He said that NADA is running awareness campaign during Games India in Madhya Pradesh.
Virjit had won the silver medal in the 55 kg weight category.

Virjeet had won a silver medal in the 55 kg weight category in the Gujarat National Games held in September-October last year. She came positive in the dope test report during the Games, for which A and B sample tests were taken. Due to the ban, Virjit Kaur's medals and certificates can also be taken away. Before this, the player gets a chance to explain himself before the panel or not, it is not clear yet. When given a chance, the weightlifter will have to satisfy the panel with his arguments, but the weightlifter will also have to challenge the decision at his own level. For this, he will have to get tested again at his level.
Medal table may be affected

The team from Chandigarh won a total of 11 medals including three gold, four silver and bronze in the Gujarat National Games. Due to this performance, Chandigarh was ranked 19th. The medal tally is also expected to be affected by the ban on weightlifting. If any team has more medals than this, then it will move up one place in the table.
,