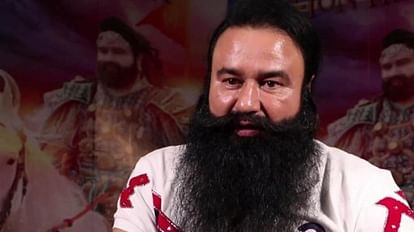 ram rahim
Photo: File photo
Expansion
The Punjab-Haryana High Court has ordered the Punjab government and the CBI to file their reply by February 24 on Ram Rahim's petition demanding that the investigation of the sacrilege case be done by the CBI instead of the Punjab Police's SIT.
On the last hearing, the Punjab government, while filing a reply on the petition of Dera Sacha Sauda chief Ram Rahim, had said that the Punjab government had passed a resolution for SIT investigation in the assembly withdrawing the order for CBI probe.
The High Court had put its stamp on it. The government had said that thus now again filing a petition regarding this demand is an abuse of the legal process. The Punjab government appealed to the High Court to dismiss Ram Rahim's petition.
This was the arguments of Ram Rahim

Ram Rahim said that considering the matter as serious, the Punjab government had handed over the investigation to the SIT in 2015. Later its investigation was handed over to the CBI. After this, when the BJP-Akali government changed, the Congress brought a resolution in the assembly and the investigation from the CBI was withdrawn.

Ram Rahim said that on the basis of the statement of an accused, production warrants were issued to include the petitioner in the investigation. After the intervention of the High Court, the Punjab Police was involved in the investigation from Sunaria Jail itself. Ram Rahim said that he is being framed in this case. CBI inquiry is necessary in this matter.
,