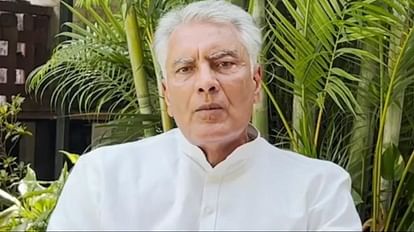 Sunil Jakhar.
Photo: facebook
Expansion
The BJP, which has been facing flak for repeatedly granting parole to Dera Sacha Sauda chief Gurmeet Ram Rahim Singh, is now facing opposition from within the party as well. Punjab BJP leader Sunil Jakhar raised this matter in the executive meeting held two days ago and warned senior leaders that even though Deramukhi is being granted parole from the court, the public will have to answer to the party and the government. He also said that the entire Punjab is looking towards the BJP after Deramukhi's parole and the people of Punjab will have to answer.
Jakhar told the senior leadership not to take this matter lightly as common people will not forget it and if this matter does not seem serious then ask Shiromani Akali Dal chief Sukhbir Badal to see what happened to his party because of its proximity to Deramukhi. The consequences have to be faced. Jakhar said that Sukhbir Badal's answer to this would be that 'Baba from Sirsa drowned us.'
Significantly, Deramukhi has been given parole for the fourth consecutive time for 40 days. Deramukhi was granted parole for 40 days on October 15 last year, which ended on November 25. The Sikh organizations of Punjab are directly holding the BJP responsible for Deramukhi getting parole repeatedly. Meanwhile, journalist Ramchandra Chhatrapati's son Anshul Chhatrapati has said that it is clear that the BJP government is trying to extract political mileage from the Dera chief.
,