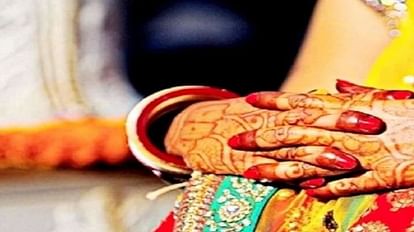 symbolic picture
– Photo: File
Expansion
The Punjab-Haryana High Court has upheld the divorce order granted to the husband by the Family Court, Jalandhar, terming it as cruelty to the wife for trying to separate the husband from his parents in a matrimonial dispute case.
While filing the petition, the wife said that she was married in 1990. Her husband had filed a petition for divorce in the Family Court of Jalandhar. In that petition, the husband had told that he is a doctor and runs a clinic. After marriage, the wife went to her maternal home and gave birth to a child there.
The husband went to Jalandhar to pick up his wife and child but the wife and her parents refused to come. The wife directly said that the husband should close his Una clinic and start his practice in Jalandhar. The wife said that she cannot live in a joint family. When the petitioner refused, the wife got a case of domestic violence registered. Later a settlement was reached. Even after this several attempts were made to mend the relations but to no avail. Then the husband filed a divorce petition in Una. This petition was dismissed. After this the wife complained to the police that the husband had married a woman named Anil Kumari without divorce. In this case the husband had to spend a month in jail. He was later proved innocent.
The Family Court of Jalandhar had ordered divorce while accepting the husband's petition in this matter. Challenging this order, the wife filed a writ petition in the High Court. The High Court said that the wife tried to separate the husband from his parents. Also, because of her complaint, the husband had to go to jail. As such, it amounts to cruelty and the husband is entitled to divorce. With these observations, the High Court dismissed the wife's appeal.
,