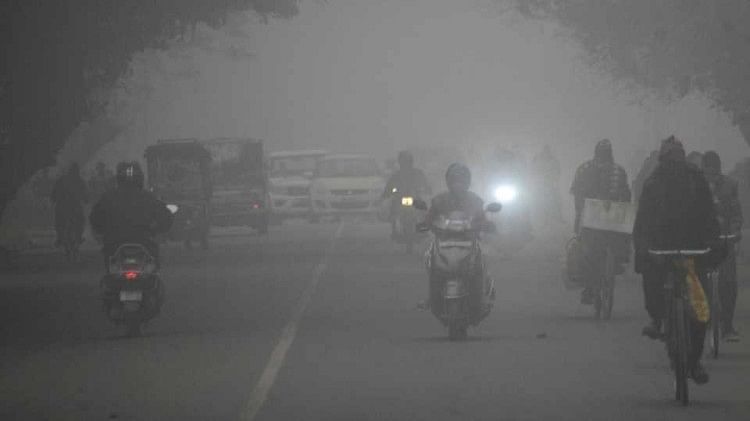 Dense smog in Chandigarh.
– Photo: Samvad News Agency (File photo)
Expansion
After snowfall in the mountains, severe winter has arrived. The minimum temperature has gone down significantly in many cities of Punjab. Bathinda's temperature was recorded at 0.6 degree Celsius on Friday night. Dense fog enveloped many cities in the morning. Visibility has been recorded at 200 meters in Patiala and Bathinda.
The Meteorological Department says that there are chances of severe cold for the next three days. Temperatures may go below zero in some cities of Punjab. This will increase melting. Dense fog and cold wave will be at its highest level from January 15 to 18. The weather will be dry. Actually, after the departure of the Western Disturbance, now snowy winds will come in the plains. Due to this, the days will be clear, but the temperature will go down significantly during the night.
Western Disturbance will come again from 18

According to the Meteorological Department, the Western Disturbance will be active again from January 18. This will cause snowfall in the mountains. There will be some relief from the cold due to the arrival of Western Disturbance.
where what temperature

city ​​min max
Bathinda 0.6 15.0
Amritsar 1.2 17.3
Muktsar 2.2 16.1
Gurdaspur 4.0 15.0
Moga 4.0 14
,