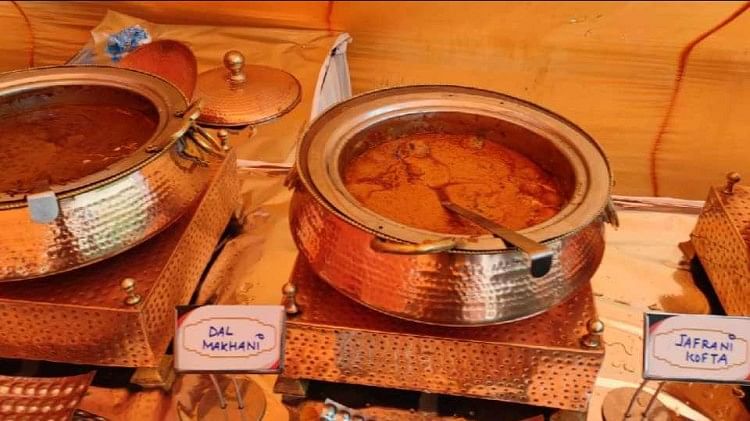 India Jodo Travel Food.
– Photo: Samvad News Agency
Expansion
Special attention was also paid to the hospitality of Punjab in Rahul Gandhi's Bharat Jodo Yatra. A lot of hospitality was given to the passengers traveling with Rahul. Food from Punjab was served at the Yatra Sthal built in Khalsa School, Mandi Gobindgarh. Passengers relished Mix Veg, Kadhi Pakora, Palak Paneer, Dal Makhani, Mushroom Matar, Chicken, Pulao, Green Salad, Tandoori Roti, Butter Non, Moong Ka Halwa and Hot Gulab Jamun. Apart from this, there was also arrangement for coffee, tea, biscuits and filtered water.
Bharat Jodo Yatra will reach Ludhiana on Thursday. Congress leaders will welcome Rahul Gandhi here by beating Punjabi drums and showering flowers. In the morning, arrangements have been made for tea, pakoras and biscuits for breakfast. Makki ki roti and sarson ka saag will be served in the afternoon.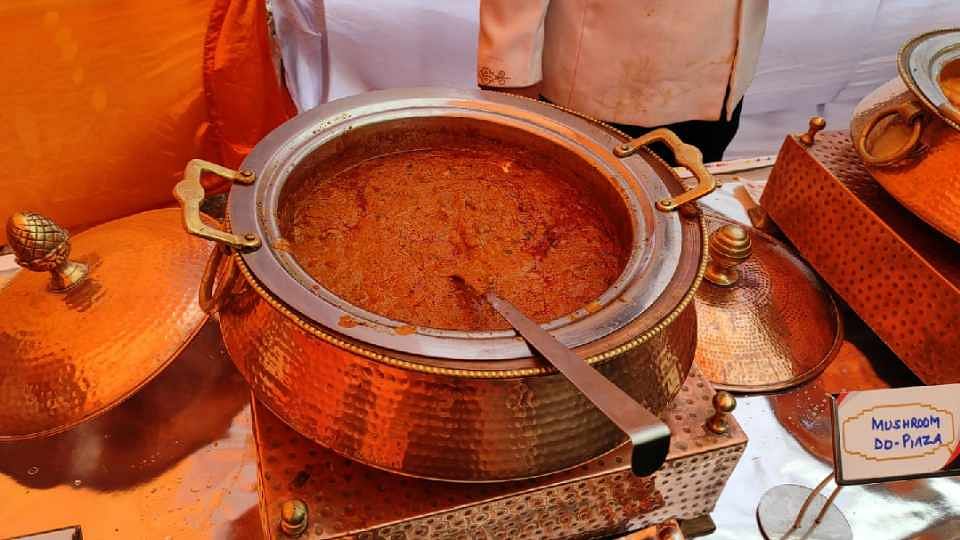 District President of Ludhiana Congress Sanjay Talwar said that there is a lot of enthusiasm among Congress and people regarding Rahul Gandhi's Bharat Jodo Yatra. People are coming in large numbers to see and meet him. This scene is scaring the opposition. Congress workers do not want to leave any stone unturned to welcome him.

He told that on reaching Jugiana, Rahul Gandhi would be welcomed with the beat of drums. During this, the youth will be seen performing Bhangra. Rahul Gandhi will also be fed sweets from Punjab. Tea, pakoras and biscuits will be served for breakfast and Mickey bread and mustard greens will be served for lunch.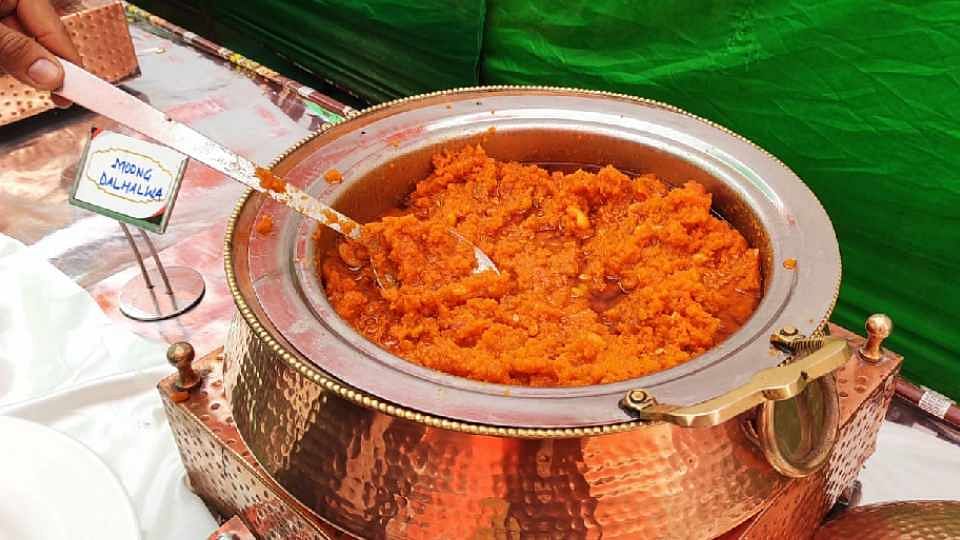 Meanwhile, Rahul Gandhi will come from Jugiana to Samrala Chowk. He will be welcomed by teams led by Congress leaders at 15 places. They will come from Dhandhari, Sherpur Chowk, Transport Nagar Chowk till Samrala Chowk. Here he will address the public meeting. Later leave for Delhi. Bharat Jodo Yatra will start again from Ladowal on January 14. After this the journey will leave for Jalandhar.
,