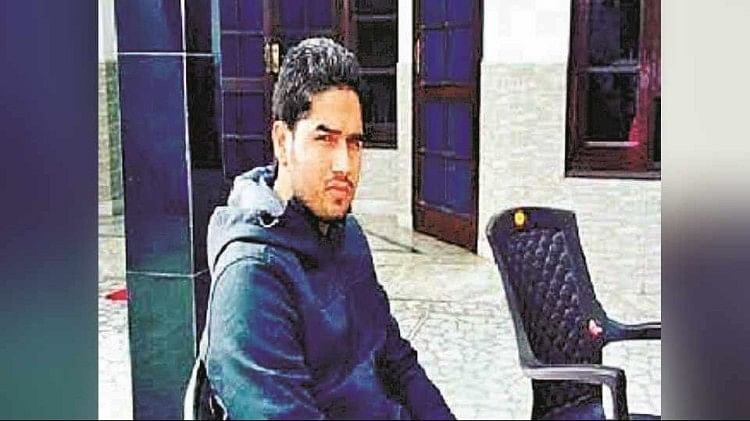 Arshdeep Singh alias Arsh Dalla.
– Photo: File
Expansion
Canada-based gangster-turned-terrorist Arshdeep Singh alias Arsh Dalla is one of the most wanted criminals of the Punjab Police. He is a Class-A gangster turned terrorist and a operative of the banned terrorist organization Khalistan Tiger Force (KTF). In the year 2020, he had fled to Canada after killing one of his accomplices, Sukha. After this he made his contacts in many countries including Pakistan. He is also working for Pakistan's intelligence agency ISI.
The Union Home Ministry on Monday declared Khalistan Tiger Force associate Arshdeep Singh Gill alias Arsh Dalla as a terrorist. Arshdeep, a resident of Dalla village of Moga, runs the terrorist module at the behest of ISI. Presently he is sitting in Canada. Arshdeep is also close to Hardeep Singh Nijjar sitting in Canada. Arshdeep has been involved in many terrorist activities in Punjab. Red corner notice has also been issued against Arshdeep in May 2022.
Investigation by the Punjab Police has revealed that he used to run a network of gangsters involved in extortion, murder and other terror crimes. He has been committing these crimes in association with his other accomplices based in Manila, Malaysia, Canada and Pakistan. 35 cases related to murder, robbery, dacoity, extortion, extortion and spreading terror are registered against him in various police stations of Punjab.
His involvement in several alleged murders also came to light in the border state of Punjab. Apart from this, he is involved in illegally smuggling RDX, IED, AK-47 and other weapons through drones from Pakistan. The Punjab government is already working on the process of Arsh Dalla's extradition from Canada.

Punjab's DGP Gaurav Yadav says that he will be brought to India soon. A few days ago raids were conducted in 23 districts simultaneously in search of people in contact with him. Data was collected from electronic devices during the search operation. Arms license checked. Also the source of the weapons was traced. Travel details of family members of foreign origin were collected. Bank transactions and asset details from abroad and Western Union were also collected.
,